The Time Is Now To Get Rid Of Your Buts
Let's just cut to the chase. You need to get in shape. Sure, you overindulged during the holidays, you sprained your ankle while taking down the Christmas lights and needed to take a few days to rest. We get it, but we both know that you're just fooling yourself. You need to get back on that horse (or stationary bike) and get moving before you gain more than you lost last year. We also understand that after the holidays, many of us don't have much money left to spend on something as frivolous as getting in shape. So, how about looking for a new gym with all of the amenities you need without the huge fees? We've got some ideas:
Ballard Health Club
2208 NW Market St., Seattle, WA 98107 – (206) 706-4882
One of the biggest bangs for your buck can be found at the Ballard Health Club. Open from 5:30 a.m.-10 p.m. week days and 8 a.m.-8 p.m. on weekends and 24/7 access (with fob), this gym has everything most of us are looking for: a large variety of cardio machines, weight machines, free weights and racks, kettlebells, sandbags, TRX and rings, functional training areas, boxing room, locker rooms, showers, saunas, towel service, monthly fitness training and nutrition coaching, broadband WIFI, silver classes and access to permit parking. And that's just the BASIC membership. A PLUS membership also includes access to all classes - over 75 scheduled weekly - consisting of Yoga, Barre, Pilates, Zumba, BodyPump, Step, Bootcamp and a variety of other conditioning workout classes. Costs: $39-$49/month. (All new memberships are required to pay a $49 initiation fee upon joining.)
Fremont Health Club
920 N 34th St Seattle, WA 98103, Suite 200 - (206) 632-2200
The Fremont Health Club is committed to helping you find your our own personal journey to health and since no two people are completely alike when it comes to fitness goals, they can help find what works for you with great customer service and programming that will help motivate you when you need it most. Services offered include showers, personal training and over 130 classes offered each month. To get a better idea, take advantage of their free 3-day pass that is hassle-free and no one is going to pressure you to join. Open Mon.-Thu. 9:30 a.m. – 7:30 p.m., Fri. 9:30 a.m. – 5:30 p.m. and Sat.-Sun. from 9:00 a.m. – 1:00 p.m. Costs: $48-60/month.
Downtown Seattle YMCA
909 Fourth Ave, Seattle, WA 98104 – (206) 382-5010
All YMCA's are family-friendly and come with just about every amenity you can think of and have reasonable rates for single members and families alike. The downtown Seattle location features a gym with just about every kind of equipment you can think of, sauna, steam room, spa, swimming pool, indoor track, two racquetball/squash/handball courts and even its own massage studio. Memberships vary, but you can drop the joining fee if you come on board throughout the month of January. Plus, you can take advantage of their free 3-visiting "Try the Y" pass too.
Columbia City Fitness Center
4860-B Rainier Ave. S., Seattle, WA 98118 – (206) 725-7894
2609 S. Jackson St., Seattle, WA 98144 – (206) 322-1008
Open Mon.-Fr. From 6 a.m.-9 p.m., Sat. 6 a.m.-8 p.m. and Sun. 9 a.m. - 3 p.m., both locations are known locally as "Seattle's friendliest gym" if they don't say so themselves. Memberships run from $33-$48/month and include discount packages for couples and families and over $200 worth of gift items from our local vendors and sponsors, along with a free fitness evaluation & orientation. Additionally, we even offer special incentives for membership referrals. Below is our featured list of membership packages. Stop by in person to tour the place to receive a complimentary trial membership.
Rainier Health and Fitness
7722 Rainier Ave S. Seattle, WA 98118 – (206) 725.0279
Rainier Health and Fitness stands by its motto that they are more than just a gym. Instead, they see themselves as a community. This program of Urban Impact serves a diverse neighborhood and offers comprehensive services at reduced rates. The $30 membership includes all fitness classes (including yoga, Pilates, ZUMBA fitness, cycling, world dance, Boss Chick, an indoor boot camp and MixxedFit) as well as weeknight childcare and they also offer a "Ladies Night" (women-only classes), senior programs as well as free or affordable rates for youth and volunteer opportunities. You can even try a day out for free!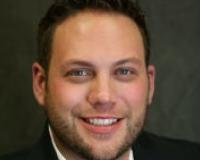 Author:
Ky DeWald
Phone:
206-409-3570
Dated:
January 8th 2019
Views:
124
About Ky: With a decade of experience, Ky's background in mortgage, finance, project management, negotiation...