Healthy Eating In Seattle
Healthy Eating in Seattle
Okay, so maybe you overindulged during the holidays, (okay, we know you did) and one of your New Years resolutions is to eat more healthy, but you still like to eat out. Where can you go to get a good meal that isn't bad for you? While you're finishing off the last remaining pieces of fudge, let us point out a few options to try:
Heartland Provisions
1103 1st and Spring, Seattle 98101 – 206.582.3505
Heartland Provisions is unique in that Chef Varin Keokitvon and Beverage Director Amanda Reed work together pairing the best foods and beverages together. Keokitvon uses both artful and rustic cooking methods while preparing dishes like King Salmon (with cauliflower, pickled mushrooms, sherry raisins and lemon-thyme butter), Chicken Thigh (with quinoa tabbouleh, spicy pimenton and cucumber yogurt) and even the Beef Burger (with brioche, gruyere, arugula, pickled onion and horseradish aioli). Consider a side of Tallow French Fries (with pimenton ketchup) or a Pear Salad (with buttermilk ricotta, poached pears, baby kale, pine nuts and Meyer lemon vinaigrette).
The Whale Wins
3506 Stone Way N., Seattle 98103 – 206.632.9425
Vegetables headline the dishes that 2016 James Beard Award Winner, Renee Erickson prepares at The Whale Wins. Her dishes are said to be inspired by her travels to southern Europe and England and then made possible here by visiting local beaches, gardens and farms. Here culinary inventions include Hama Hama Clams (with pickled peppers, smoked tomato butter, fumet and cilantro), Salt Roasted Half Chicken (with Brussels sprout, maple lime aioli, hazelnuts, red onion and mint) and Braised Lamb Shoulder (with sweet pepper, turnips, pickled persimmon, kale, pistachio and tarragon).
Café Flora
2901 E. Madison St., Seattle 98112 – 206.325.9100
Known by many as the premier vegetarian restaurant in Seattle, Café Flora combines an eco-friendly philosophy with dynamic vegetarian cuisine. Chef Courtney Stone and Sous Chef Jordan Delaney present offerings like Oaxaca Tacos (corn tortillas filled with cheesy mashed potatoes served with black bean stew, smoky braised greens, fire roasted salsa, lime crème fraiche and cotija.), Portobello Wellington (grilled Portobello mushrooms, mushroom pecan pate and leeks in puff pastry and served with mashed potatoes, madeira wine sauce and seasonal vegetables) and Shepherd's Pie (roasted squash and root vegetables in a creamy mushroom sauce topped with whipped potatoes and served with peppery greens in a citrus vinaigrette).
Local 360
2234 1st Ave., Seattle - 206.441.9360
Found in Belltown, Local 360 is a restaurant and bar that emphasizes on local sourcing with a goal of finding ingredients within a 360-mile radius of the restaurant. They unique view is to not be unique at all. "Nothing we are doing is innovative or new—on the contrary, we are returning to a simpler way of functioning as a business. We have stopped asking, 'What is new?' and started asking, 'What is best?'" they say on their website. Dinner choices include Wild Mushroom Tartine (with goat cheese, hazelnuts and mint), Braised Short Ribs (with red beets, celery root and pea vines), Wild Salmon Filet (with braised leeks and apple cider vinaigrette), Grass Fed Burger (with lettuce, onion, house made red pepper relish and aioli) and Braised Oregon Rabbit Leg (with vegetable ragout and natural jus).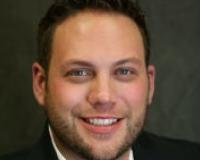 Author:
Ky DeWald
Phone:
206-409-3570
Dated:
December 19th 2018
Views:
214
About Ky: With a decade of experience, Ky's background in mortgage, finance, project management, negotiation...