Celebrating New Years Eve With Little Ones
After Christmas, pretty much everyone is ready for one last hurrah before staring afresh for the New Year, but most little kidlets won't be able to make it to midnight to do that. While you might have to turn to a few unconventional ways, there are some pretty cool ways to include your kids and still get them to bed at a reasonable time too.

New Year's Eve Pajama Party
Imagine Children's Museum
1502 Wall St., Everett, WA 98201 – 425.258.1006
Imagine Children's Museum is THE party for kids this year with two hours of entertainment and fun from 7:00-9:00 p.m. Party on with the Buck & Elizabeth Variety Show, We Are Family Caricatures, Party Hat-Palooza, Zero & Somebody Face Painting and Balloon Twisting, Glow in the Dark Bowling and the Grand Finale Ball Drop at 9:00 p.m. sharp! Tickets are $15 per person.
26th Annual Gingerbread Village
Sheraton Grand Seattle
1400 6th Ave., Seattle, WA 98101
If you have taken your kids to see the movie "The Grinch," then you'll really should take a trip to the Gingerbread Village exhibit now on display at the Sheraton Grand Seattle hotel. Teaming up culinary chefs with local architects, this year's display is all about the Grinch and the people of Whoville. The event is free, but all donations will go toward the Juvenile Diabetes Research Foundation. The display will be up from 9:00 a.m. to 5:00 p.m.
Westlake Park
400 Pine St., Seattle, WA 98101
Take one last spin of the season at the the Holiday Carousel which features 18 horses, a double chariot and hundreds of sparkling lights. The suggested donation to ride is $3 and all proceeds goes to benefit Treehouse, a foster kids' charity organization. The carousel will be up and running from 11:00 a.m. – 5:00 p.m.
Look Toward the Lights
If you're like many of us, you didn't get around to looking at all of the local light shows because you were too busy getting ready for Christmas. Many of the holiday light shows are still up for New Year's Eve but chances are good that the crowds will be smaller. Here is where to catch them before all of those lights gets packed back in the box:
Clam Lights
Gene Coulon Beach Park
1201 Lake Washington Blvd. N., Renton, WA 98056
Featuring over 200,000 bright lights, Clam Lights will be presented from 5:00-9:00 p.m. and the best part is that viewing them is free! Even the parking is free.
Wild Lights
Woodland Park Zoo
5500 Phinney Ave. N., Seattle, WA 98103 - 206.548.2500
More than 600,000 lights are on display recreating wild animals and the wild places where they live. While many of the zoo's animals will be asleep, select indoor exhibits will be open to see meerkats, sloths, fruit bats and other nocturnal animals. Families can warm up in the indoor Snow-mazium where kids can build a snow creature, hear a snowy story and take part in a snowball fight with super-soft "snowballs." The displays will be it up from 5:30-8:30 p.m. Tickets are $14.95 for adults and $11.95 for kids.
Zoolights
Point Defiance Zoo & Aquarium
5400 North Pearl St., Tacoma, WA 98407 - 253.591.5337
This year's designs include hammerhead sharks and sea turtles, carnivorous plants, a 30-foot-wide underwater landscape, a group of polar bears and a 100-foot giant Pacific octopus on a roof! Other attractions include camel rides, warm snacks and hot beverages and carousel-riding. While you're there, check out the 16 South Pacific Aquarium sharks, the meerkats and feed goats. The fun happens between 5:00-9:00 p.m. Tickets range from $6-$12 each. Save $2 by purchasing your tickets online.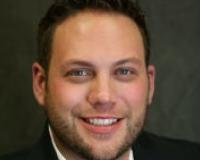 Author:
Ky DeWald
Phone:
206-409-3570
Dated:
December 12th 2018
Views:
168
About Ky: With a decade of experience, Ky's background in mortgage, finance, project management, negotiation...