Something Or Some Place Different For Thanksgiving Dinner
Whether you are away from family this year, want to experience something different or just plain don't want to cook this Thanksgiving, there are plenty of places willing to have you and your family over for the holiday. Granted, it could become a pricey affair but also one that can be just as special and one to remember.

Open Table has done a great job listing Seattle restaurants open for the holiday. Most are serving traditional Thanksgiving favorite dishes while some are creating their own unique spins. Here are some the best places taking reservations now:
The Fig and the Judge
515 Madison St., Seattle 98104 - (206) 694-4900 ext. 3501
Located at the Renaissance Seattle Hotel, The Fig and the Judge offers a three course prefix menu consisting of traditional thanksgiving favorite as well as a variety of other options! $45/Adults, $20/Kids 12 and under, Free/children 5 and under.
Jimmy's on Broadway
1100 Broadway Seattle 98122 - (206) 204-1188
Jimmy's will be serving a traditional turkey dinner in addition to their regular menu from 12:00 p.m. to 7:30 p.m. Free parking at the Silver Cloud Hotel while dining at Jimmy's on Broadway. They also recommend joining them for "Friendsgiving" on November 17.
Jimmy's on First
1046 1st Avenue South Seattle 98134 – (206) 204-9700
Jimmy's on First will celebrate Thanksgiving all day long beginning at 8:00 a.m. for breakfast. Then, they will be offering a special Thanksgiving meal from 11:00 a.m. - 9:30 pm. This includes their Herb Brined Turkey, roasted garlic potato puree, Grand Marnier Cranberry Chutney and traditional sage stuffing.
Wild Ginger
1401 3rd Ave Seattle 98101 - (206) 623-4450
Wild Ginger creates traditional Asian cuisine reinvented for modern taste. The downtown Seattle location will be open from 3:00-8:00 pm. on Thanksgiving Day. Try them out for a unique twist on the traditional turkey meal or order from their regular menu which includes wine, handcrafted fall cocktails, dessert and more.
Outlier
1101 4th Ave. Seattle 98101 - (206) 624-7755
Outlier features Pacific Northwest fare and is seasonally driven serving up whatever is fresh during the time of your dining. They will be offering a Thanksgiving Buffet Feast from 2:00 - 8:00pm on featuring all the traditional favorites $75/Adults, $40/Kids 12 & under, Free/Kids 5 and under.
Buca di Beppo
701 Westlake Ave N Seattle 98109 - (206) 244-2288
Who says you can't celebrate Thanksgiving on the day after? For that matter, why not enjoy two Thanksgiving meals? Buca di Beppo's Seattle location will be open on both days serving a relaxing traditional Thanksgiving meal, but you can also order from their regular menu of authentic Italian dishes as well. Parties of all sizes are welcome.
Hard Rock Café
116 Pike St Seattle 98101 - (206) 204-2233
Seattle's Hard Rock Cafe "mixes in as much of authentic Seattle as possible…with hundreds of iconic items commemorating Seattle's vibrant music history." Thanksgiving might never be the same. They are offering a special Thanksgiving menu with all of the holiday favorites from 11:00 a.m.-10:00 p.m. $28.95/Adults, $10.95/Kids.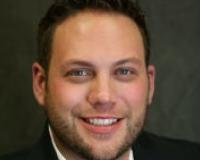 Author:
Ky DeWald
Phone:
206-409-3570
Dated:
November 14th 2018
Views:
242
About Ky: With a decade of experience, Ky's background in mortgage, finance, project management, negotiation...